Hard to believe but almost a year ago, this house purchase went down. Going back to the beginning and playing ketchup because I've done A LOT in one year! Here we go:
It was always a dream to buy a house and flip it - even before I realized that would be the only way I could do it. It was a weird road that sometimes I thought it wasn't going to happen -- and neither did a couple other people, mostly because a one girl budget only goes SO far in America, let alone Boulder, Colorado. I was pre-approved for a loan and started looking for places. Then chatted with a lender - which i didnt know was someone I even needed in my life! and she brought the reality of what a monthly payment was like for said loan and I dropped my max budget by $50k.
But I looked and looked and looked and said no and no and no, put in my first offer and was #2 of 17!? in a race that 2nd place gets ya nothing. It was a lower priced fixer upper that needed some LOVE. like hole in almost every wall and it looked like someone ran fresh stepped asphalt shoes over all the carpet. I went in$50K over asking! Anyway... 2 other offers later it seemed like it wasn't going to happen because apparently I wasn't the only one without a skys the limit budget of 1 million dollars in Boulder proper.
Until it did! In-between two trips to the East coast to visit some good friends and family, I found myself the a homeowner of a slightly less intimidating fixer upper that I got to call my own on November 16th. And by homeowner, I really means homeOWER.
It's about 1500 square foot townhouse, 2 bedrooms, 2 baths with a walkout basement (3rd room). The HOA repainted the exteriors last year and this green is definitely one of my favorite in the palette!
The walls were olive green, yellow, dirty white, teal, etc. So here's the before!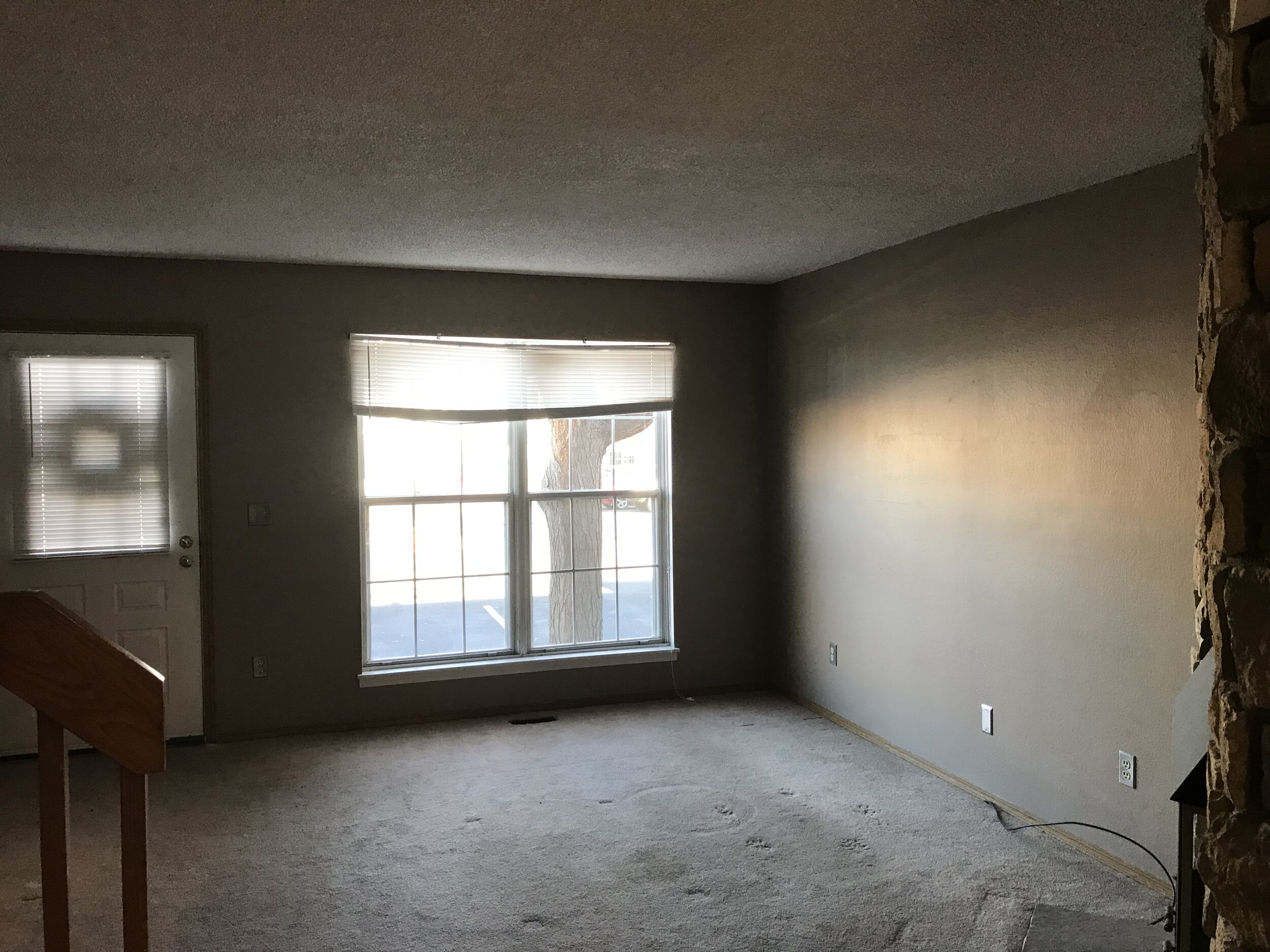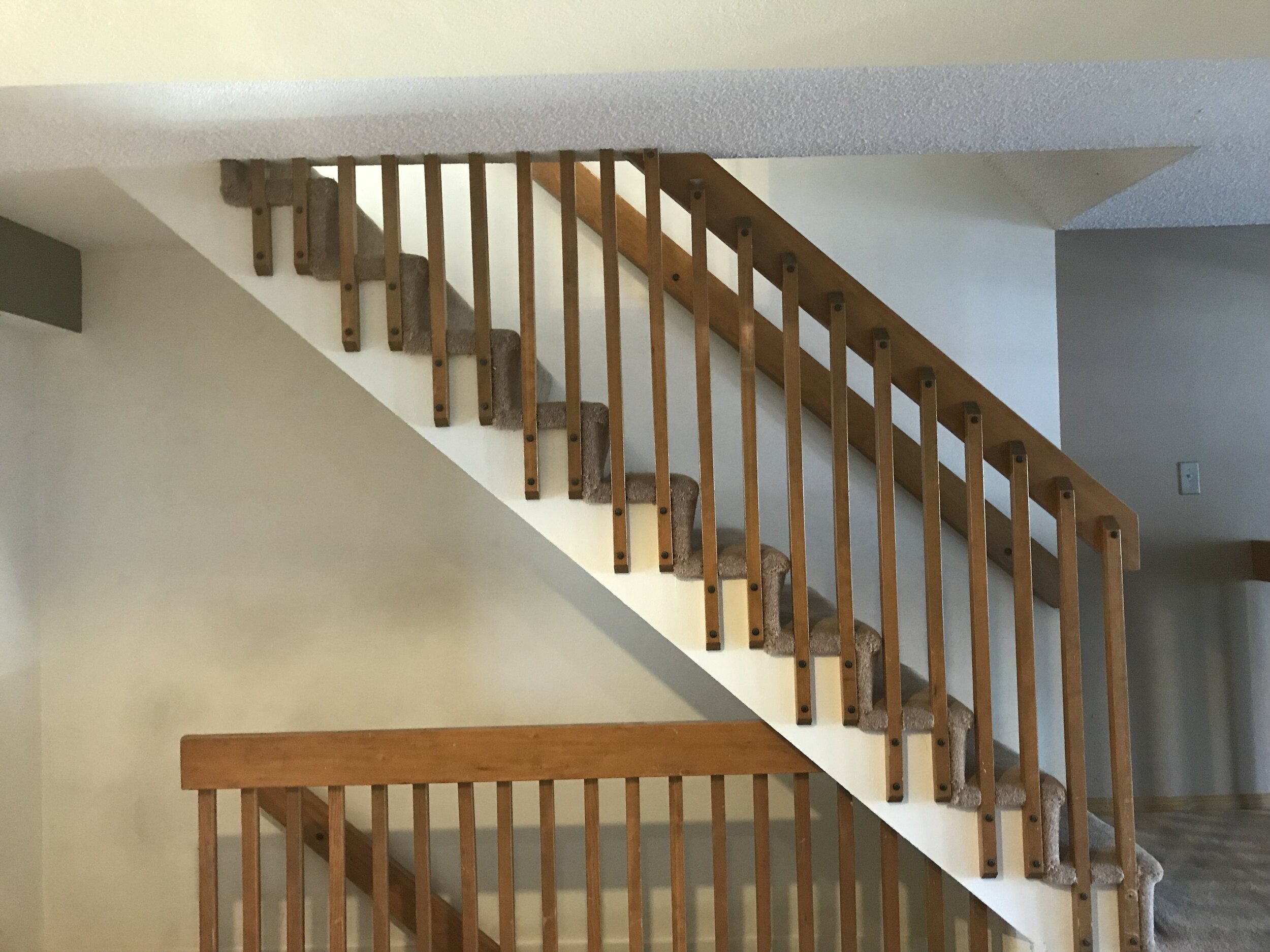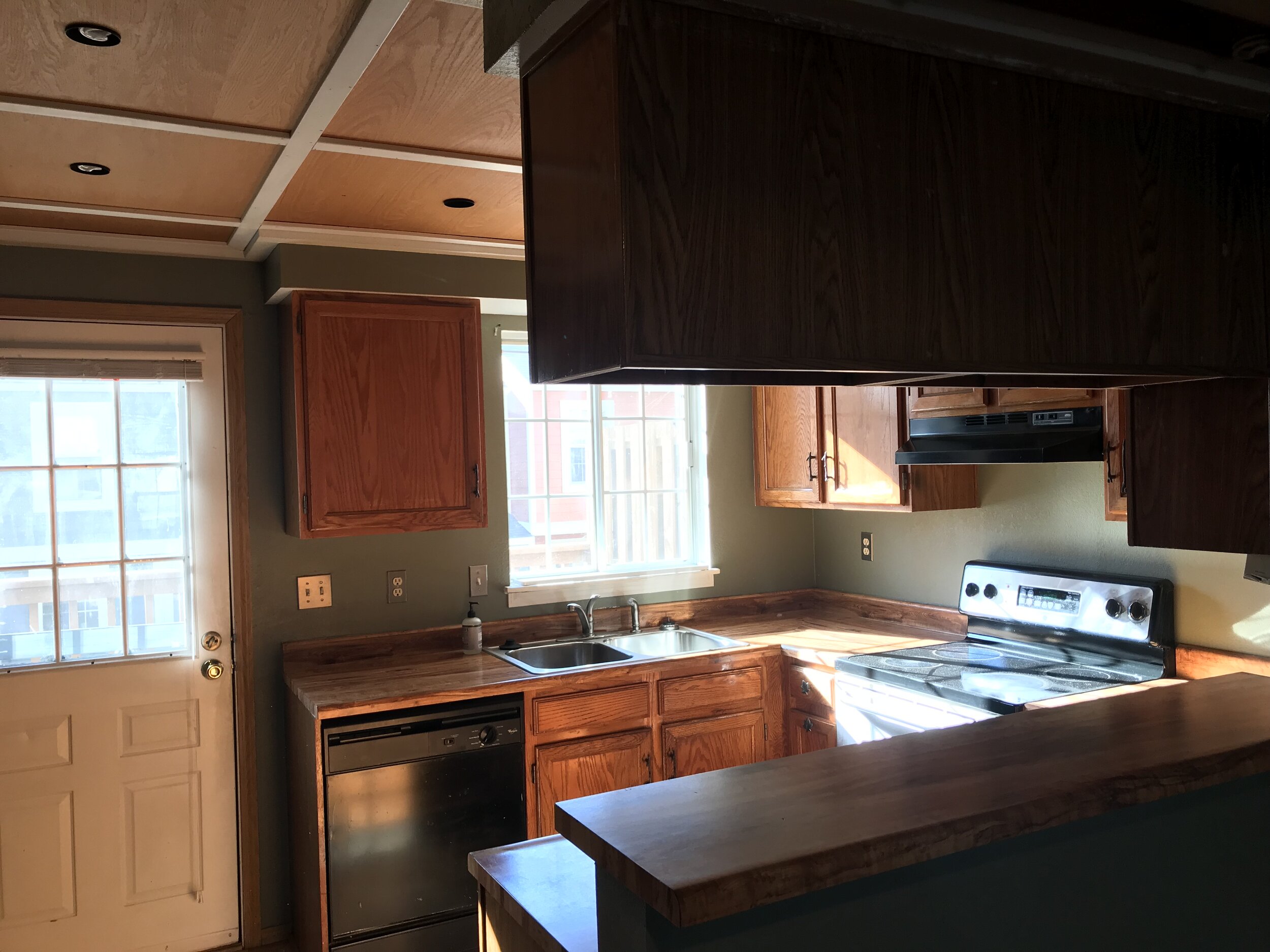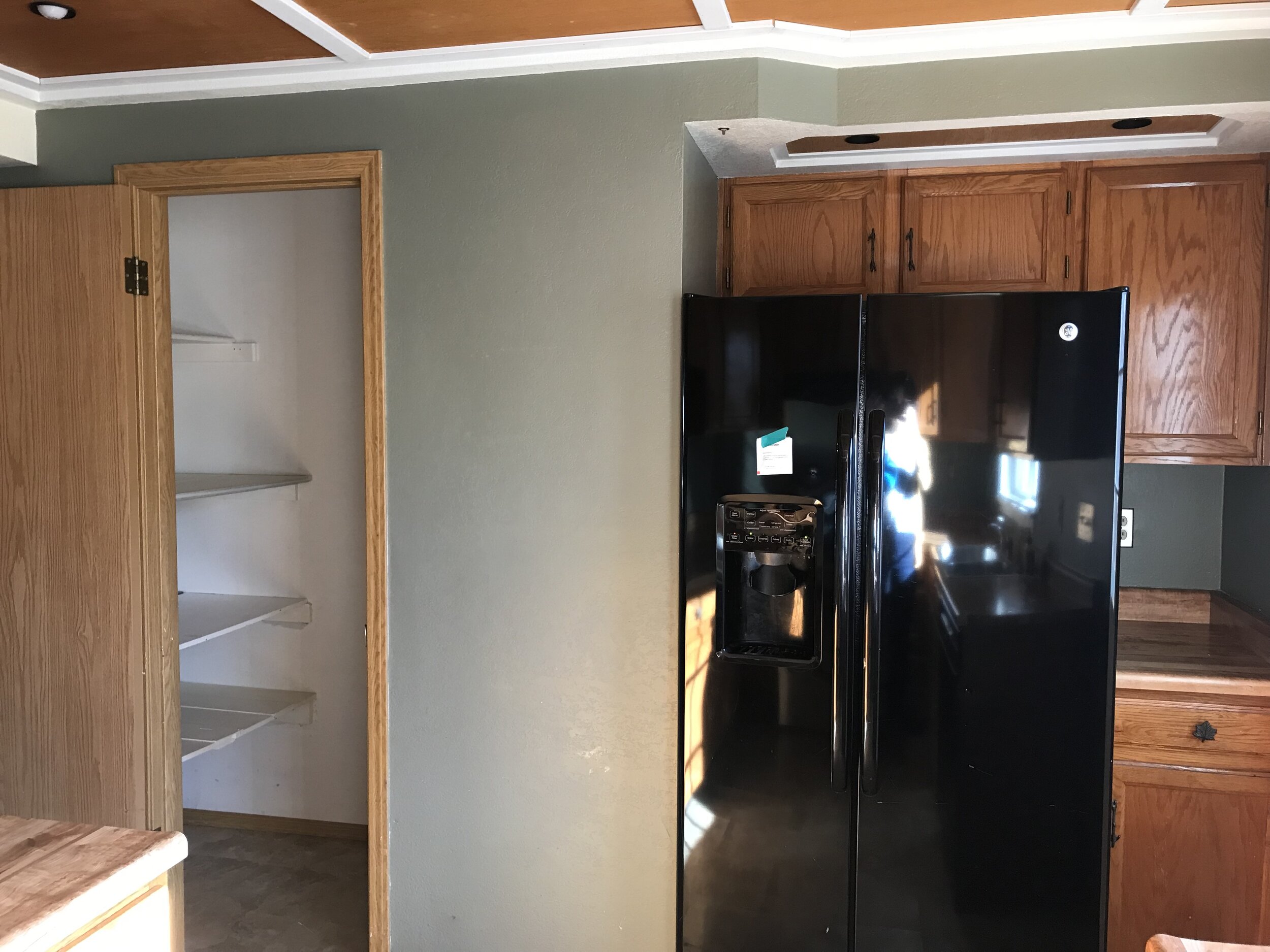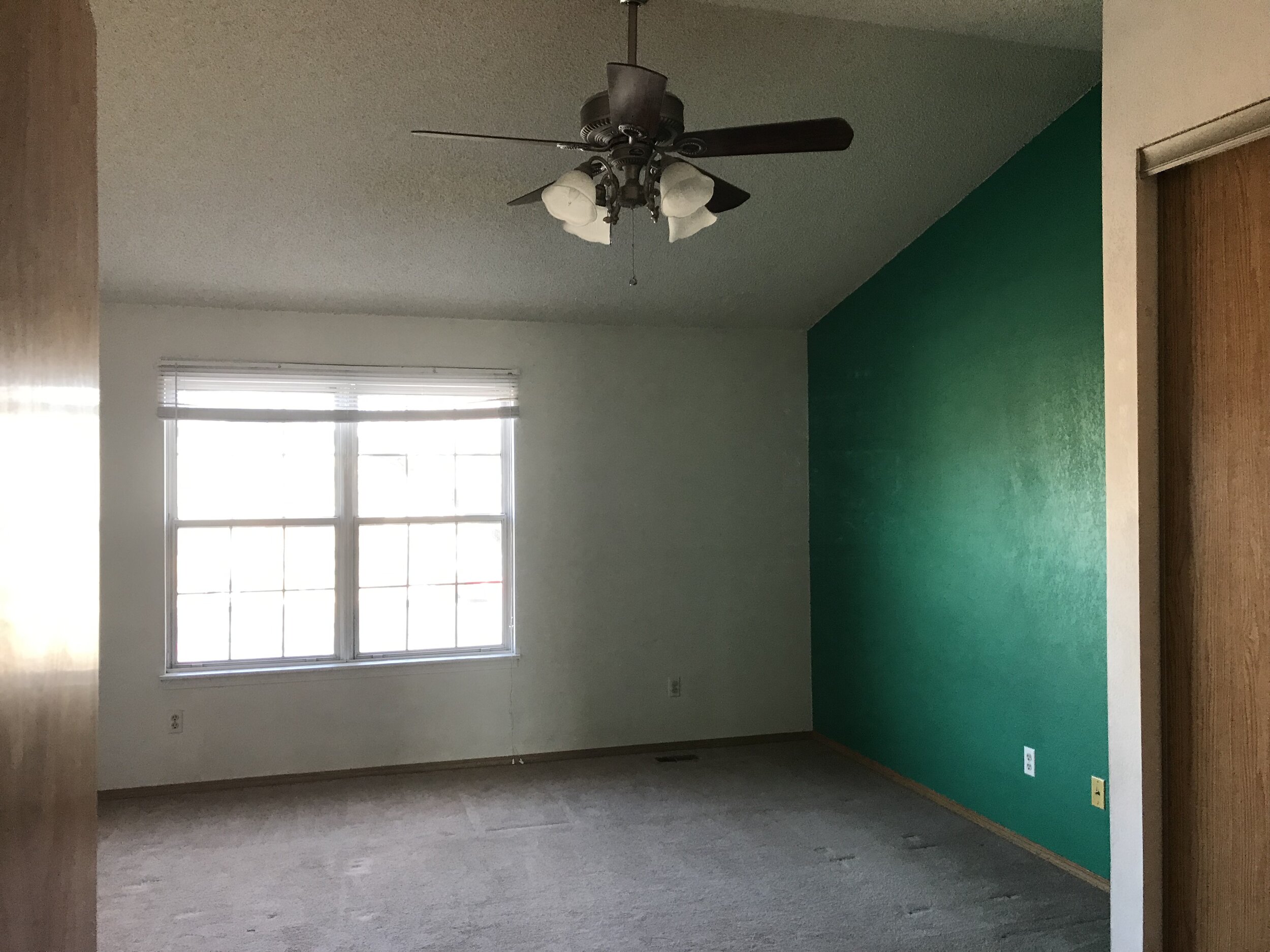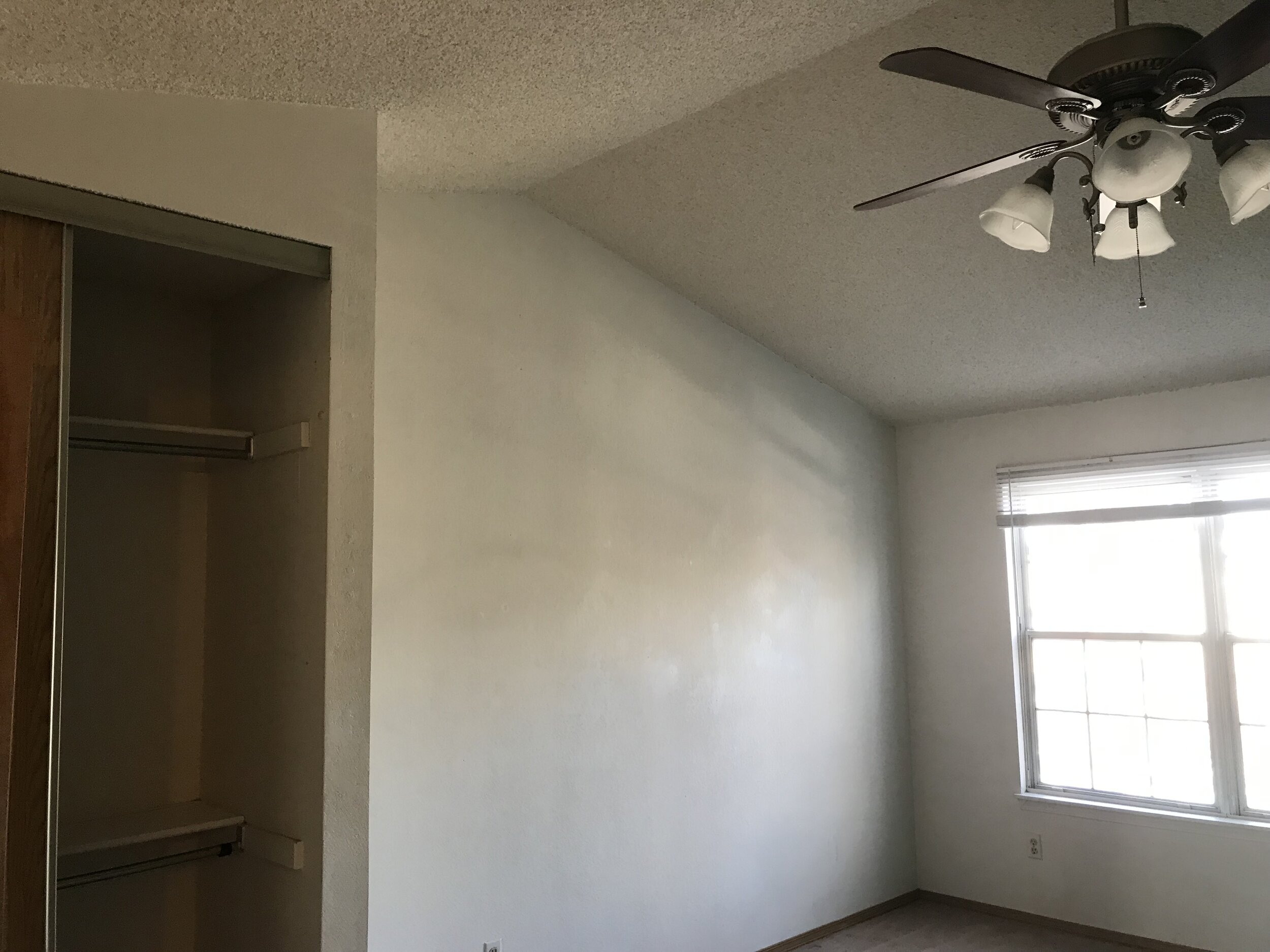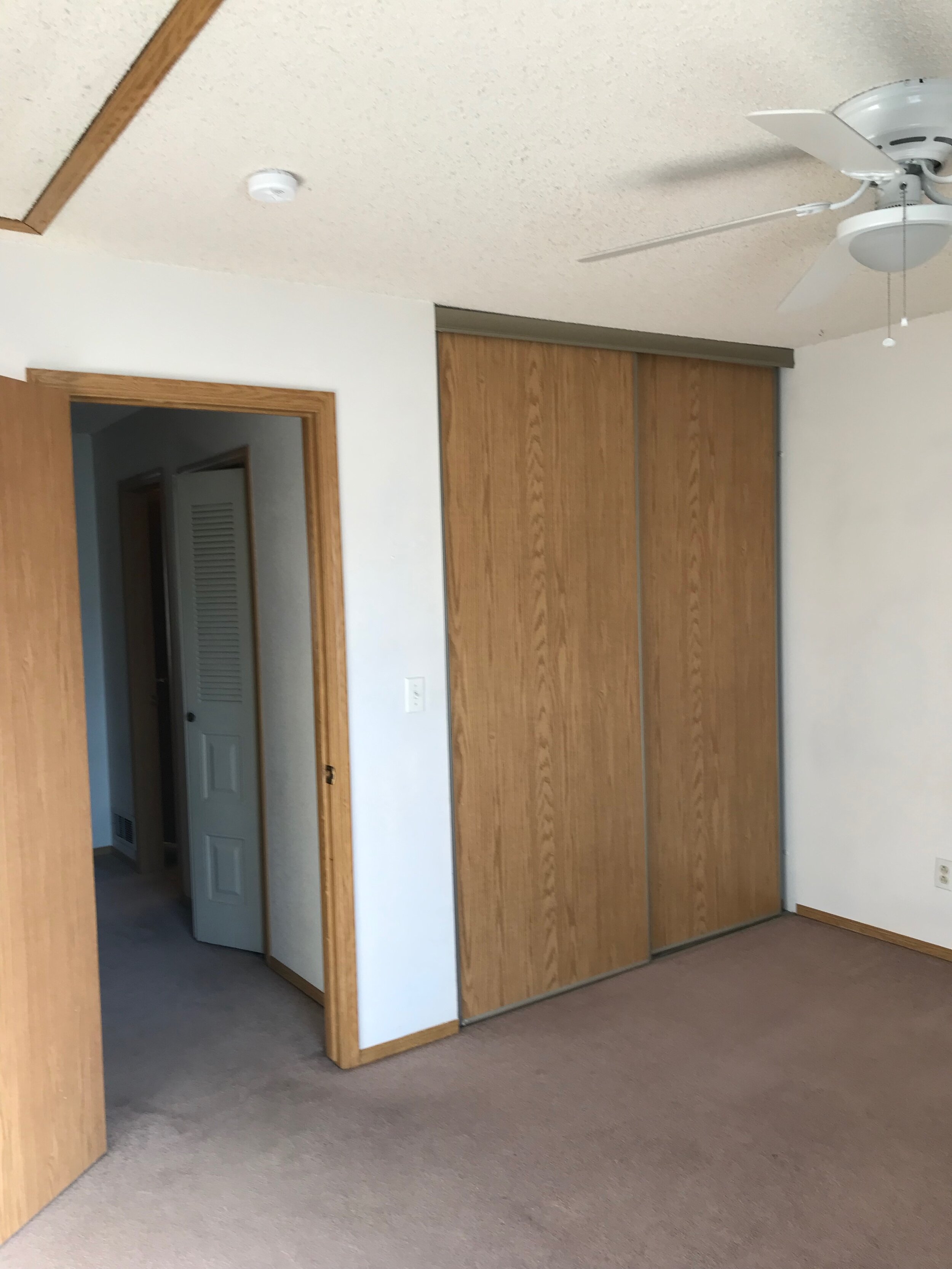 RIGHT after I closed, I did a couple things before I moved in:
The sewer line had to be cleaned. Which was bizarre that it was blocked but obviously had to happen. I had the electrical panel swapped because of a safety concern. And let me tell ya, safety costs a lot but is worth every penny. Had the carpets and duct work cleaned. Basically I learned a LONG time ago that my level of clean and others are VERY different.
I took a couple cabinets down and the kitchen felt way less dungeon-like immeaaaadiately. Also its insane to me that cabinets that hold ALL your dishes and glasses and really heavy stuff were only screwed in a couple times. Like I got a couple down on my own. Only needed extra hands for the one over the bar. because it was floating in mid air.
And i painted it allllllll white so i could start with a blank slate. And by i painted it all white, i mean i hired someone because im a little ocd and didnt think I'd be able to cover some of the colors well (ahem, teal wall. I love that color…not on a wall) and All. The. Popcorn. Ceilings.
And then I moved in December 1st! Within 48 hours of a work trip. I definitely don't recommend moving between major holidays and/or right before Christmas if you can avoid it but thank goodness it wasnt freeezing cold or snowing.
This is me driving a uhaul taken by my life-saving friends that responded to my desperate text of 'I'm losing steam. can i borrow you?' <3. And they helped my get my bed together so I could get in it. I slightly unpacked the next day and then left for about a week for work.